Assistant Klemen Drnovšek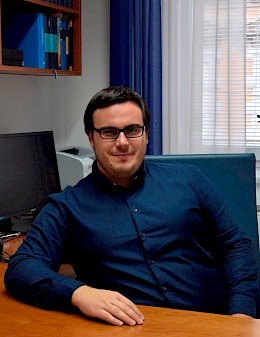 Academic Assistant


Telephone: +386 (0) 2 250 42 14
Office: 104/2
Department: Department of Company Law
Courses:
Lex Mercatoria – 1st cycle Bologna programme (tutorials)
Law of obligations (tutorials)
Lex Mercatoria – 2nd cycle Bologna programme (tutorials)
Labour Law (tutorials)
Biography:
Assistant Klemen Drnovšek is a member of the Department of Company Law and a Ph.D. student at the Maribor Faculty of Law. He finished the university study programme Law with a high average grade of 9,77. He received the Grawe Excellence Awards as the best in his year. He graduated with a thesis, titled 'Ekskulpacija poslovne odškodninske odgovornosti po Obligacijskem zakoniku in Dunajski konvenciji (CISG)' under the mentorship of Full Professor Vesna Kranjc, Ph.D. He was also awarded the Rector's award. In his time of study, he also worked as the secretary for the Student Council of the University of Maribor.
Next to his pedagogical activity, he is also active in his scientific research. He published his articles in different journals and series. He participated in the conference Corporate Entities in the Market and the Great Conference of Public Orders in 2016. He is also an active mentor to the team of students from the Maribor Faculty of Law, which competes in the Willem C. Vis Moot competition, a contest he also attended as one of the participants in his years of study. Additionally, he currently acts as the vice-president of the Law Society Maribor.