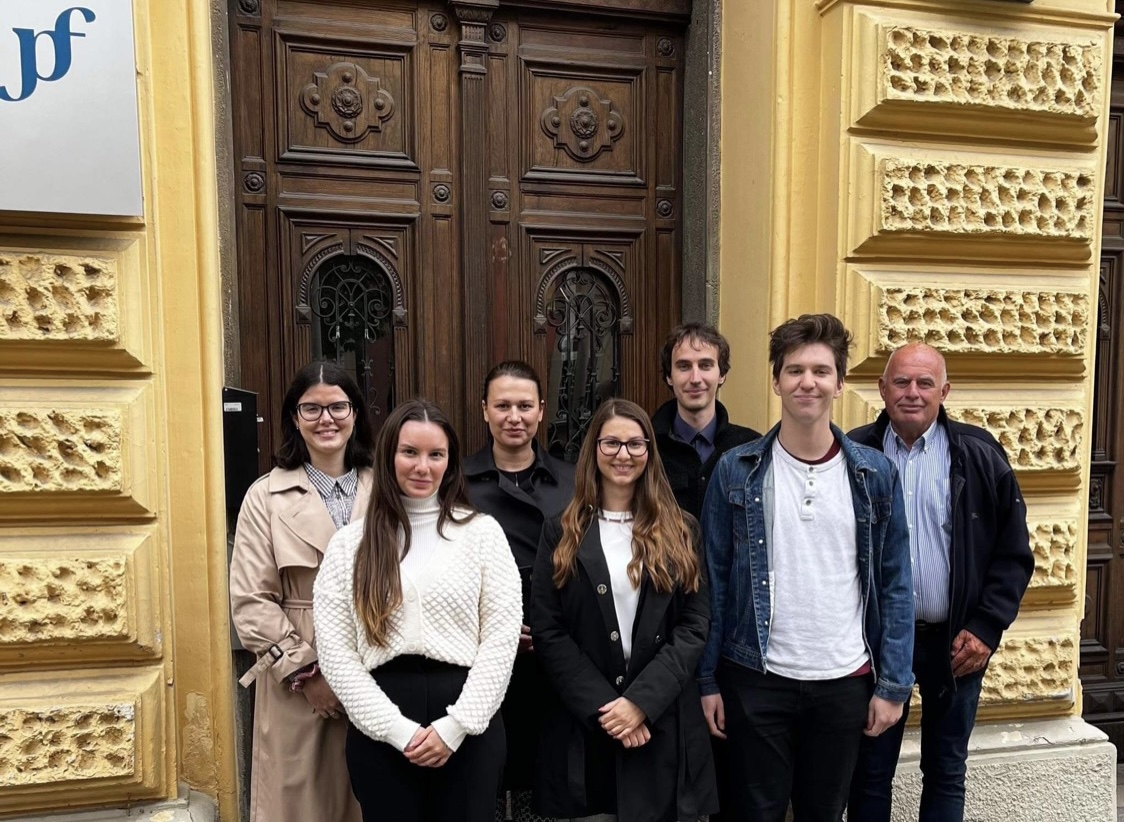 The Philip C. Jessup International Law Moot Court Competition is an advocacy competition for law students. Teams compete against one another through the presentation of oral and written pleadings to address timely issues of public international law in the context of a hypothetical legal dispute between sovereign states.
This year the 2023 White & Case Jessup International Rounds were held in Washington, D.C. from 8th to 15th April 2023. For roughly seven months around 600 teams from all around the world have drafted their written pleadings ("memorials") both for the Applicant and the Respondent and prepared for the oral phase of the competition, in which they argued alternately as Applicant and Respondent against competing teams before a panel of judges, simulating a proceeding before the International Court of Justice in the Hague (ICJ).

This year the competition concerned the interpretation of a peace treaty, deadly attacks in allegedly occupied territory, unilateral economic sanctions, and the legal consequences of failing to dispose of hazardous waste properly.
The Faculty of Law, University of Maribor was represented by team members Patricija Glavica, Andrej Stanišić and Vita Višič under the mentorship of Leon Bulc, academic assistant Živa Šuta, full professor Matjaž Tratnik, PhD and assistant professor Petra Weingerl, PhD. The team competed against world-renowned law faculties and was rewarded with:
• the Alona E. Evans Award (Top Memorials at the White & Case International Rounds) for the best written submissions at international rounds (1st place),
• the recognition for qualifying to the Elimination Rounds as one of the top 48 teams and
• Patricija Glavica received ILI Award (top oralist from the non-native-English-speaking team with the highest Memorial score in the competition).
Results and award winners can be found on the official Jessup 2023 White & Case International Rounds post: https://www.ilsa.org/2023/04/17/jessup-2023-white-case-international-rounds-results-and-award-winners/.
The team would like to thank all of the donors, who supported them: Faculty of Law, University of Maribor, MADDIB d.o.o., ATRIVA d.o.o., Topdom TEHNO CENTER, OKROGELNIK d.o.o., Robert Potnik s.p., BERT s.p., Robnik Robert s.p., KOMORA d.o.o., REMOPLAST d.o.o., Andragoški zavod Ljudska univerza Velenje and odvetniška pisarna Stamenković. Special thanks also goes to the Embassy of the Republic of Slovenia in Washington D.C., who has welcomed and morally supported the team during their stay in Washington, D.C.