Ron Cordova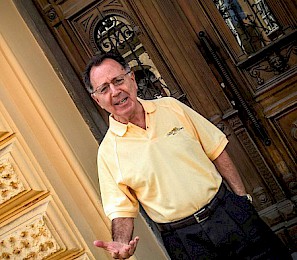 Biography:
Ron Cordova is an attorney, working in California, USA. He mainly deals with criminal matters.
He first worked in the legislative bodies of California in the years 1976 to 1978, where he acted as the vice-president of the judicial committee and cooperated in a committee that revised the criminal act. Ever since he concluded his work in the legislative bodies 36 years ago, he has served as an attorney in the Orange County.
Due to his successful work as an attorney, he received numerous prestigious awards. Amongst other he received the highest grade in the rating procedure AV (Preeminent). Since 2007 he obtained the title Southern California Super Lawyer seven times and was ranked among the best USA lawyers by the Newsweek Magazine in the years 2011, 2012 and 2013. Remarkably, he has also been recognised as one of the five best attorneys in Orange County by the OC Metro Magazine every year since 2009.